Book forward to 2021
Category
Share this article
With holidays off the cards for some travellers this year, we've been planning our 2021 escapes earlier than ever.
Our airlines are operating plenty of destinations to whet your travel appetite, so we've separated many of our favourite places by seasons to help plan your travel itinerary.
Have you already lined up your 2021 excursions? Take a look at our ultimate guide to packing, preparing and more in our handy travel checklist.

Spring: Hot destinations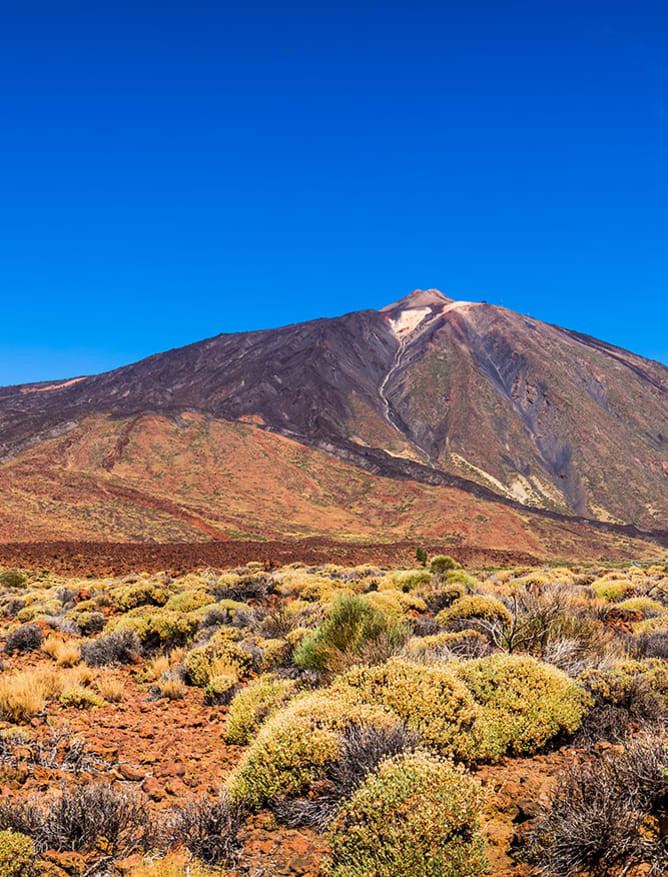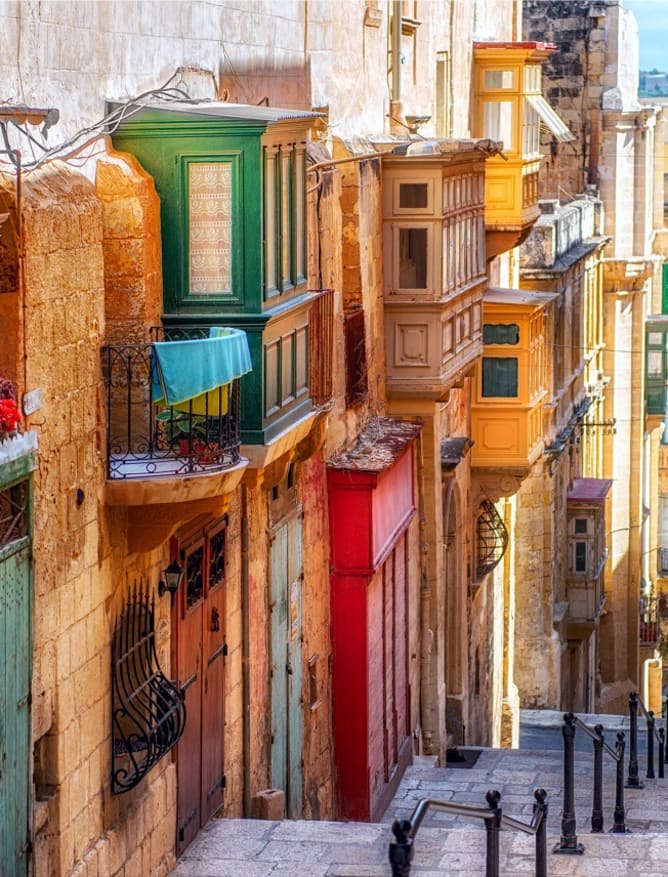 Canary Islands
Dubbed the 'Islands of Eternal Spring', The Canary Islands begin to heat up from March - reaching a toasty 26 degrees by the beginning of June and even welcoming swimmers in the surrounding Atlantic in spring.

While the majority of Europe remains tepid, these islands are busy entering their peak seasons. Tenerife is the 'hub' of the islands and welcomes the most amount of visitors, thanks in part to its thriving tourist-friendly resorts and year-round sunshine.
Malta
The prettiest season to visit Malta, spring offers the perfect time to soak up the historic isle, take on a new adventure and simply top up your tan.
Easter weekend is celebrated by locals in Malta and Gozo, and a number of traditional practices are carried out during 'holy week'. These ancient traditions include the ringing of the church bells, and feasting on traditional local cuisine, which is flourishing in Spring.
Turkey
The annual Tulip Festival held in Istanbul sees the city come into a colourful bloom, as parks compete to provide sensational displays and arrangements.
With fewer crowds during the months of spring, Turkey is very accommodating, and visitors often head to the many walking trails, historic sites and vacant beaches to make the most of their visit.

Madeira
Sitting just 250 north of the Canary Islands, the micro-island of Madeira is a land full of surprises. With a laidback culture, an abundance of freshly-gown produce, and breathtaking scenery; this underrated isle packs a punch - and it's less than three hours away.
A safe haven for a family adventure, there is little to no crime in Madeira, and the locals are friendly folk. One family-friendly activity we definitely recommend is the cable car ride to the hilltop of Monte, which takes less than ten minutes, but is definitely worth the views at the top!
Summer: Popular places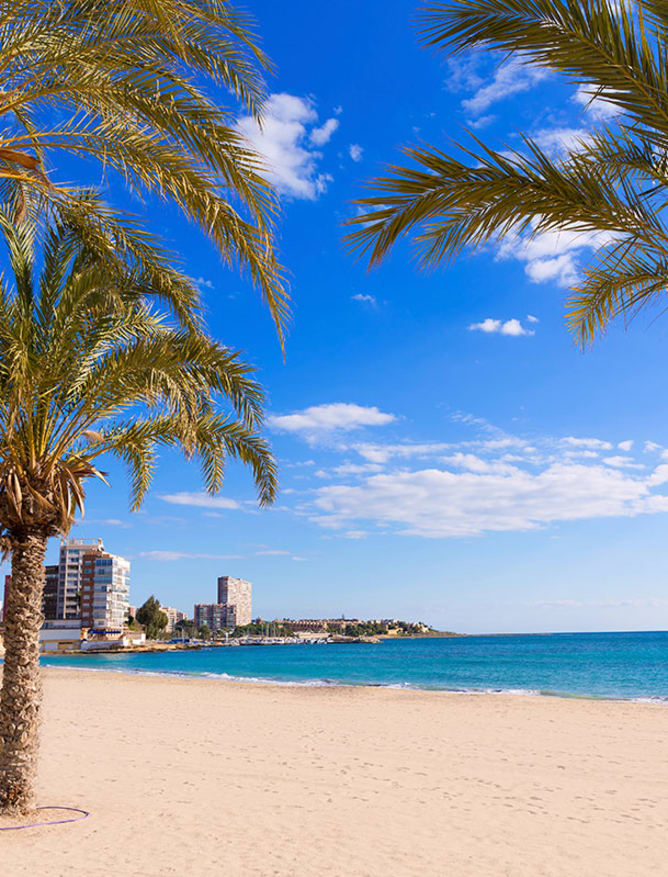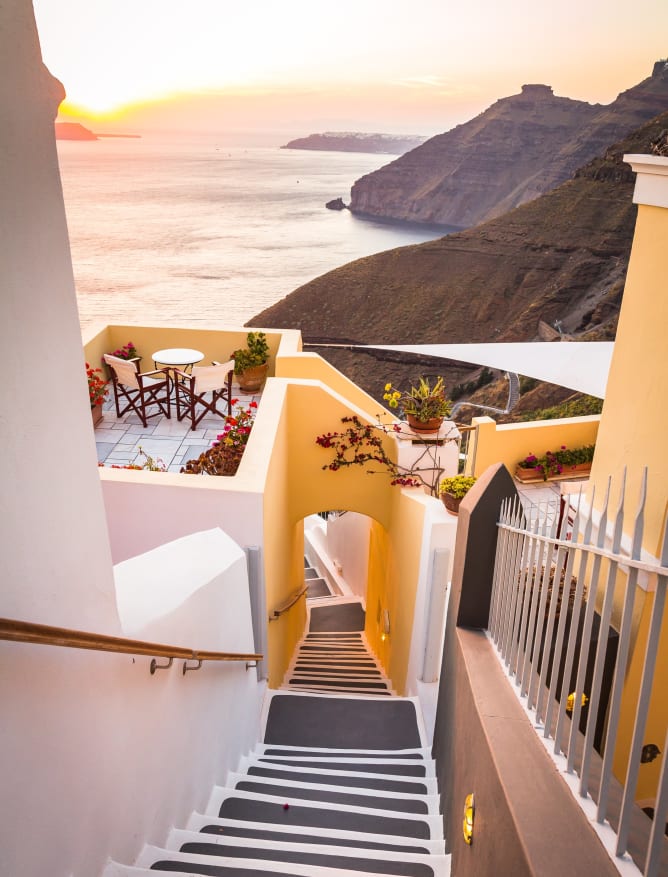 Spain
There's no denying that Spain provides the perfect summer getaway - which is why it's consistently our most popular destination throughout our busiest time of the year, summer.
The beaches come to life during the hottest months of the year, as temperatures reach their highest and tourists flock to the nearest sun-trap. There's plenty of choice when it comes to soft, sandy beaches, and the atmosphere is great.
Portugal
For those trying to make the most of their summer getaway, Portugal provides a perfect mix of cultural heritage, excellent dining and (of course), warm temperatures.
Ideal for the young and young at heart, the popular destination offers everything you could possibly need. Adventurers love the watersports, coasteering and hidden caves, while fishing villages and quiet harbours are scattered throughout the country.
UK
With a wealth of beautiful hotels, charming cottages and adventure-filled campsites, the UK has many options for unique and luxury accommodation. British summers have welcomed temperatures of up to 30 degrees, so there's no wonder visitors are making the most of a UK stay-cation, whether it's in the countryside, seaside or cities.
Greece
July and August welcome the hottest weather to the Greek Islands, where sunbathers and swimmers take to the turquoise-lapped beaches to take advantage of the soaring temperatures, reaching average highs of over 32 degrees!
With summer being one of the best times to visit the isles, it's worth paying a premium to visit while the island is at its peak, to soak up the great atmosphere. We do however recommend booking in advance to search out the best deals before they get snapped up.
Autumn: Stop at a city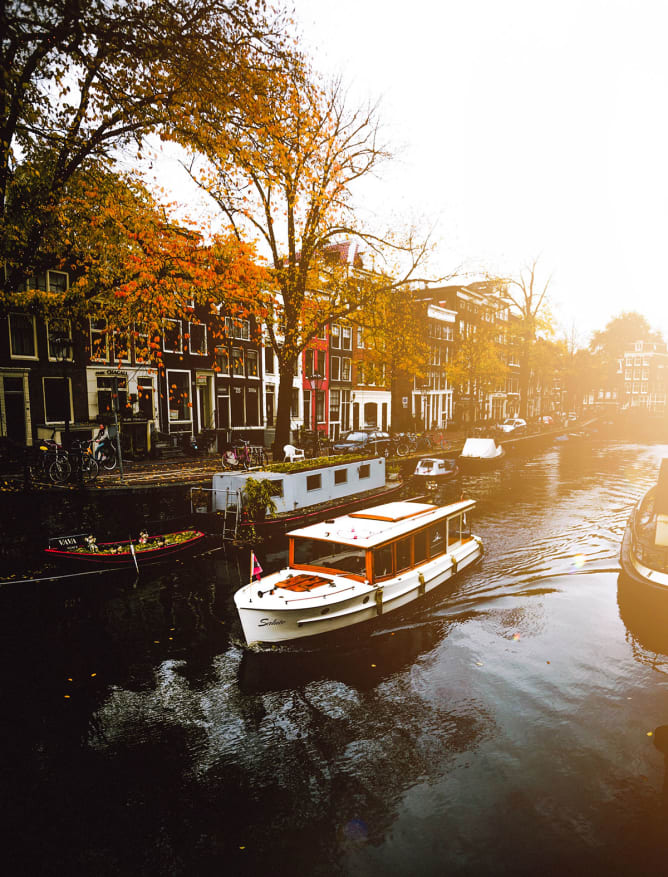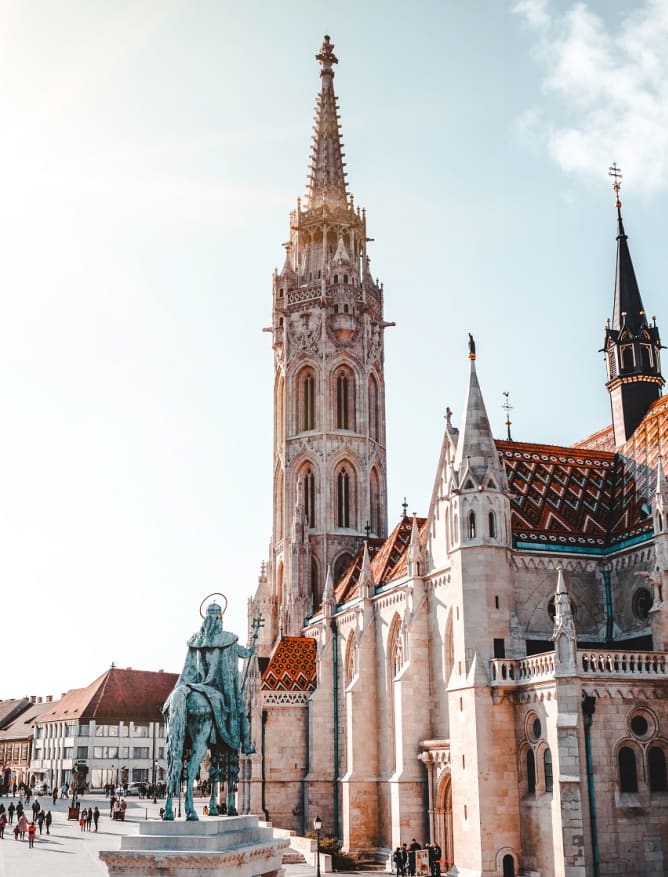 Amsterdam
The best way to soak up the sights without the crowds, Autumn is perfect for sightseeing. The best of the weather may be behind you, but with an extra layer in the form of a woolly knit, and a good pair of socks, you won't even feel the difference.
Accommodation rates also drop significantly from September, so expect great value for money when planning your trip in the quieter seasons.
Poland
Golden autumn awaits visitors to Poland, where the landscapes become cloaked in chestnut, auburn and amber. While many take to the cities, the outskirts of the country have even more to offer - home to deep forests, lakes and soaring mountains.
Polish vineyards are also at their best in autumn. Local winemakers are not only filled with knowledge and passion for their product; they're also known for being very friendly and accommodating to tourists - well worth a visit while you're soaking up the countryside.
Vilnius
An abundance of exciting cultural events take place during autumn in Lithuania's capital, and food-lovers are in for a treat. With local farmers markets filled with seasonal produce at this time of year, the restaurants celebrate with 'Gastronomy Week', held in November, where diners vote for their favourite eateries.
Budapest
With the smell of freshly-baked chimney cakes in the air and festivities taking place throughout the year, the timeless city of Budapest is always a joy to visit - but autumn is especially magical. With the city being traditionally green, in September the leaves begin to turn, and by mid-October, the city centre is awash with autumnal hues.
The thermal baths are also best reserved for this time of year. With humid temperatures throughout summer beginning to cool off, the thermal baths offer a genuine respite for those wanting to relax after a day's sightseeing.
Winter: Special departures
Take Christmas festivities to the next level with a visit to one of Europe's holiday hotspots. Vienna, Cologne and Salzburg host traditional markets, while Iceland offers it's very own fairytale getaway, with iconic sights to behold during the festive months.
There's also the chance to feel on top of the world with a magical getaway to the Northern Lights and the region of Lapland; where husky sledging, reindeer, and gliding across untouched snow in a snowmobile is commonplace.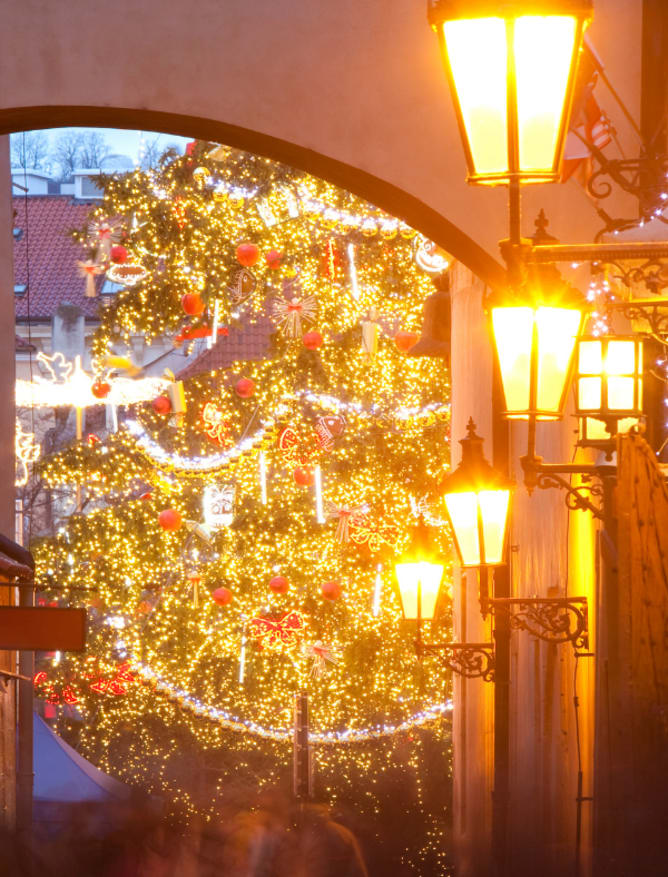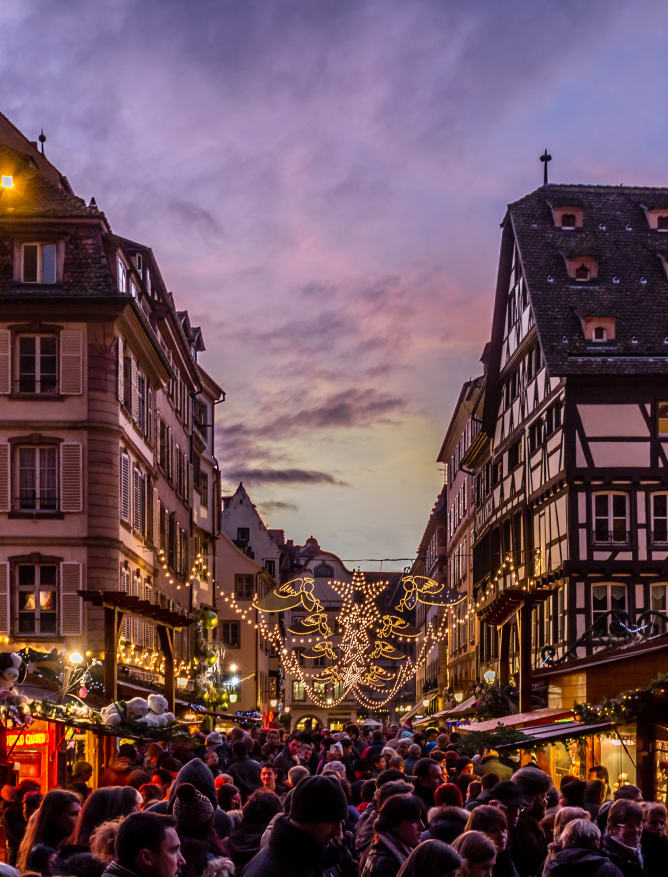 Whether you're choosing a UK stay-cation, roaming the hills of Lapland, or soaking up Spain from a sunlounger, we hope you have a 2021 filled with adventure!