Air shows, plane spotting and aviation fun in Yorkshire
Category
Share this article
Whatever the age we can all watch on in amazement as a plane takes to the skies. You could see smaller aircraft perform aerobatics at a show or relax watching planes arrive and depart from a runway. To help you enjoy a day out we have some ideas perfect for enjoying planes locally or further afield.
Plane spotting at Leeds Bradford Airport
Really keeping it local, our day-to-day passenger jets, runway borrowers and even helicopters can all be watched with a spot of lunch or cup of tea from our neighbours at the Multiflight Café. They are open every day of the week to the public, along with their Flight School and Aircraft Charters.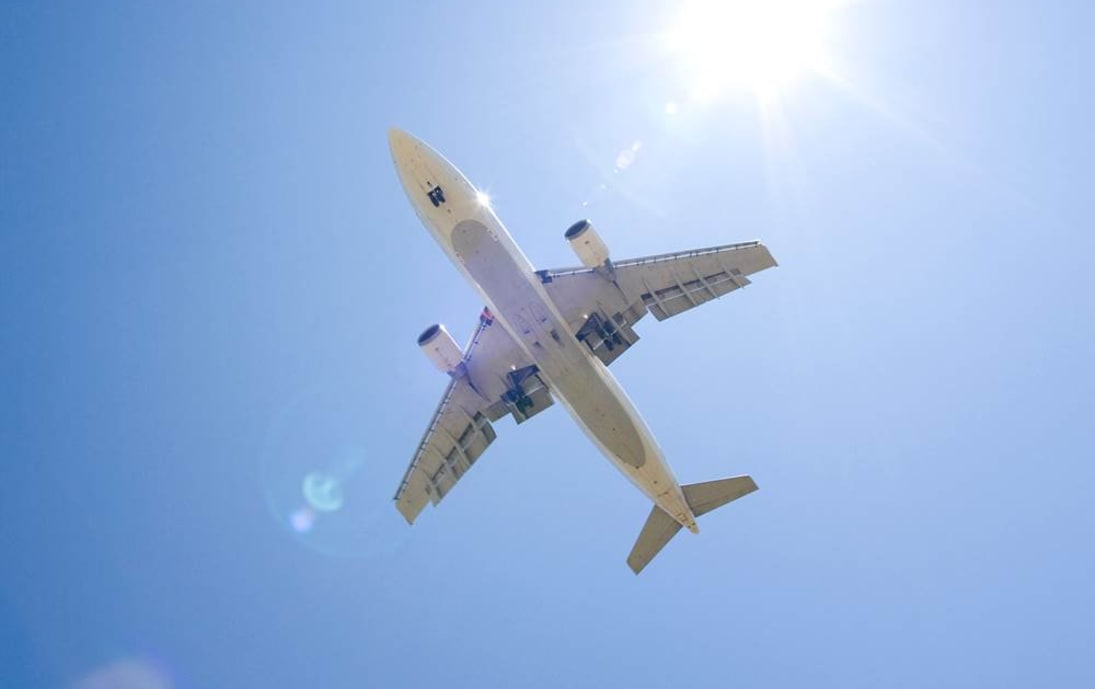 You could also enjoy Yeadon Tarn park which as well as offering lovely walking paths and sailing activities close to the airport, also gives great views of planes overhead.
For those departing from our airport, you can enjoy the best floor-to-ceiling views of the runway from our airport lounges.
Aviation history up close at the Yorkshire Air Museum
The largest of its kind in the UK, the Yorkshire Air Museum propels you through history with early examples like the 1903 Wright Flyer or more modern jet engines all on show. Learning how each generation tackled the skies is inspiring for all generations, and being just a short drive for York Maze makes it a perfect stop off on a family day out.
Tip: Look out for the Yorkshire Air Museum's calendar of events with services, vintage days and fly-overs all on the cards.
Scarborough Armed Forces Day
The coastal skies are guaranteed to be magnificent this summer with Spitfires, Typhoons and RNLI helicopters all putting on a show for spectators at Scarborough Armed Forces Day. Scarborough's event held on Saturday 27th June 2020 is perfect for a long weekend by the sea,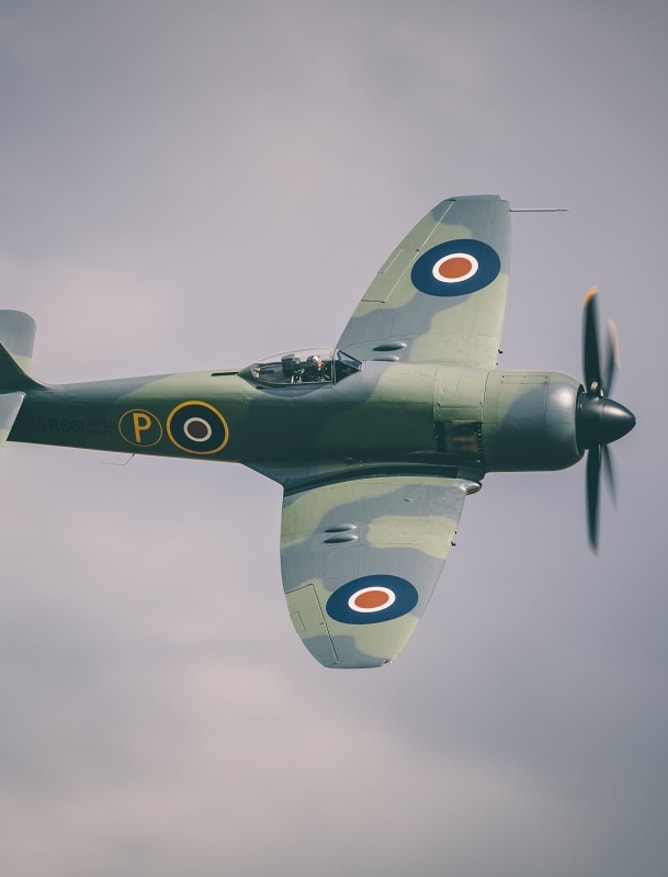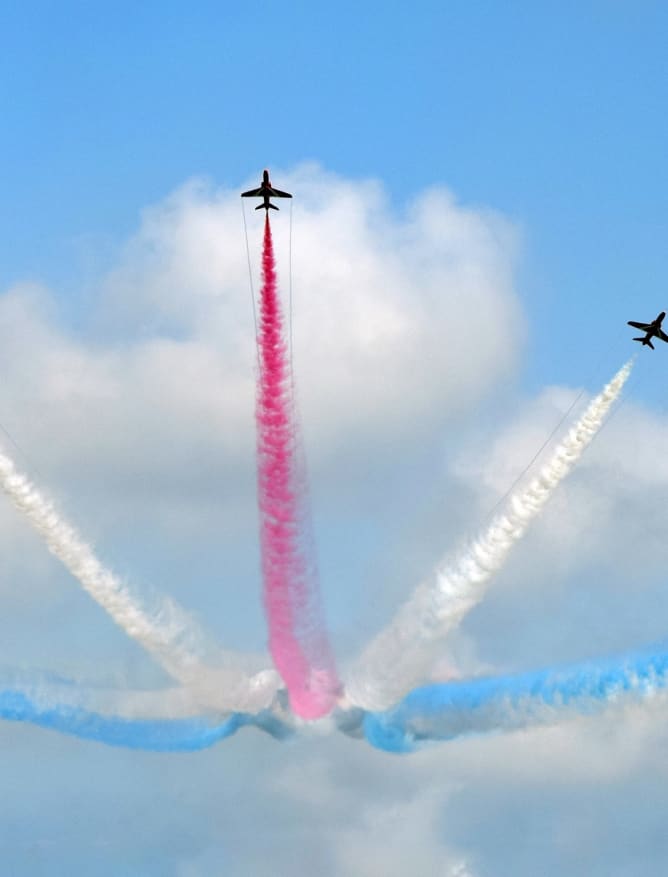 Where to find other Air Shows
Still need more of an air fix? Nationally the summer plays host to many, many events from the Blackpool Air Show or Kent's Battle of Britain. Our pick of perfect settings would be the Channel Islands (just a short flight from Leeds Bradford Airport away) where the picturesque Guernsey and Jersey host multiple international events.