Romantic filming locations
Category
Share this article
Put yourself at the heart of a starry-eyed plot and follow in the footsteps of famous couples, as we list romantic locations you'll recognise from the big screen.
Emily in Paris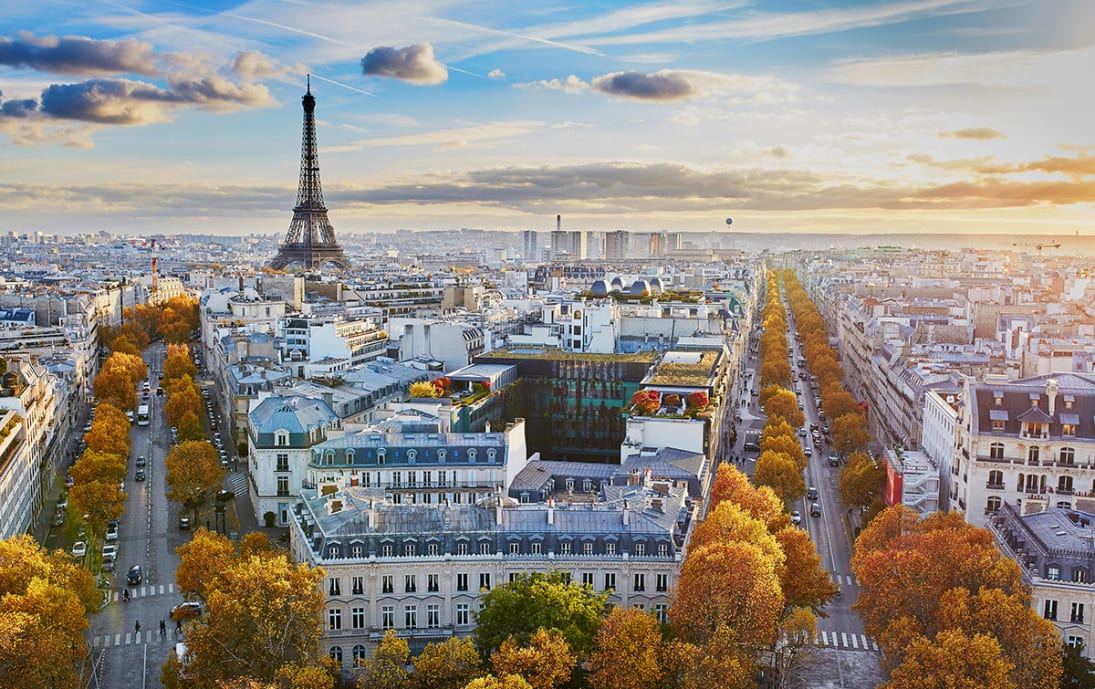 The Netflix hit premiered in October and took the #1 spot for several weeks, as many watched Marketing Executive Emily take on French sights, culture and romance. We like to think that the film's scenic location was one of the main draws to the film for many; and being true to its name, the entirety of the first series was shot in Paris – no green screen required!
The filming locations were deliberately chosen to be as realistic as possible, so it's easy to follow Emily's footsteps in real life. The show includes visits to famous sights including the Louvre and Eiffel Tower, and some lesser-known gems including divine patisseries and local restaurants.
The Fault in our Stars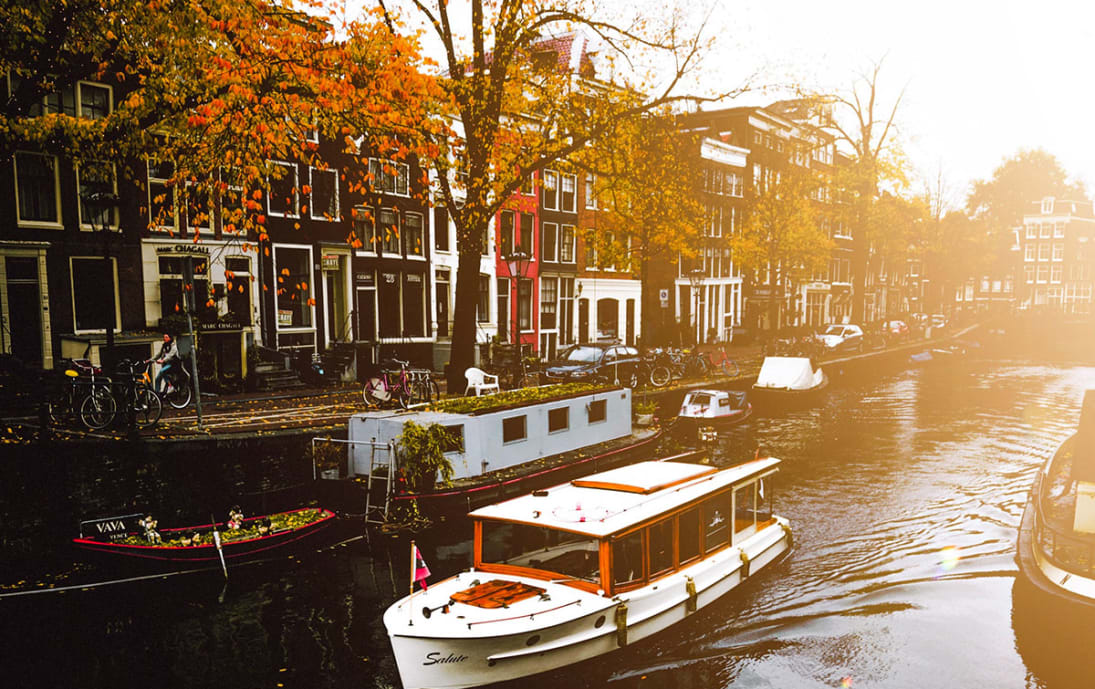 Not camera-shy in the slightest, Amsterdam has been a backdrop for many famous films, but the 2014 tale of two cancer patients was a tear-jerking romance which captured some of the city's most iconic sights, including Rijksmuseum and the Anne Frank House.
In arguably one of the most important scenes in the film, the couple share an intimate conversation on a bench in the Canal District. During slight confusion over its whereabouts, the bench mysteriously disappeared and reappeared – but is now firmly in place and is an ode to the film, with quotes from the romantic film scribed into the wood.
Mamma Mia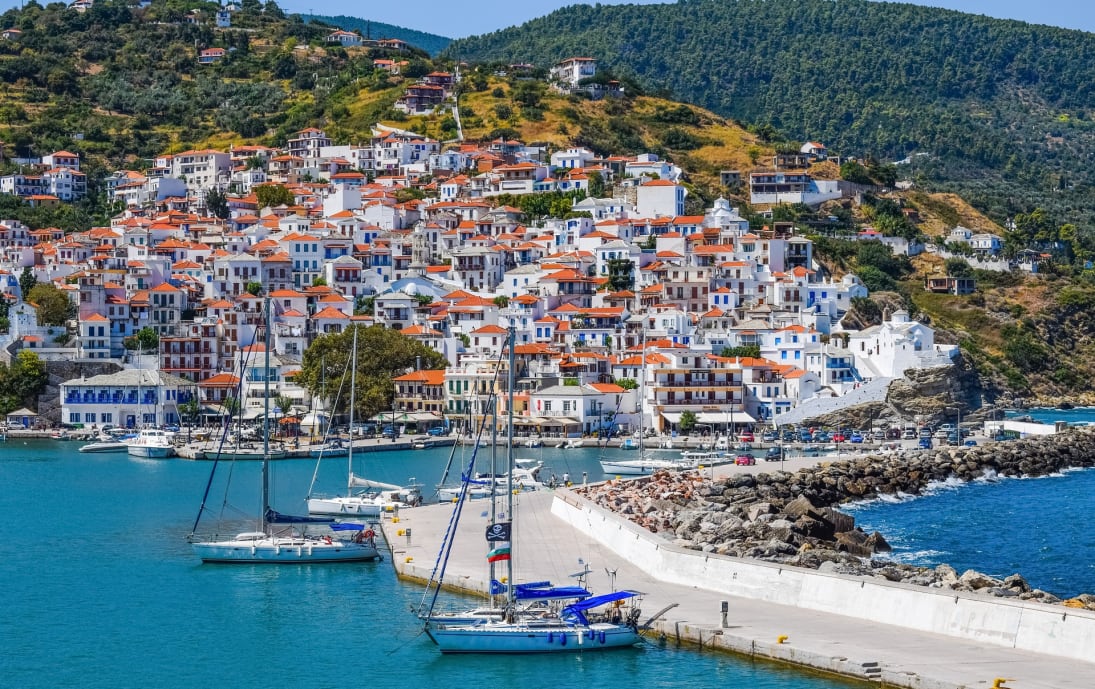 Just north of famous hot-spots Mykonos and Santorini, lies the idyllic isle of Skolepos. Thanks to its turquoise-blue waters and lush greenery, it's easy to see why the 2007 musical had to be filmed here. Much like in the film, getting to the island is an adventure in itself – we recommend taking a flight to Skiathos (which you can now fly to directly from Leeds Bradford Airport!), before taking a trip by ferry to Skolepos – taking just over an hour.
Upon arrival, you can expect top-notch service and locally-sourced Greek food – a truly authentic Greek experience. You'll instantly recognise many locations on the isle from the hit film, including Kastani Beach, the home to many dance scenes; the famous church, Sophie's wedding venue, and the cobbled town itself.
Letters to Juliet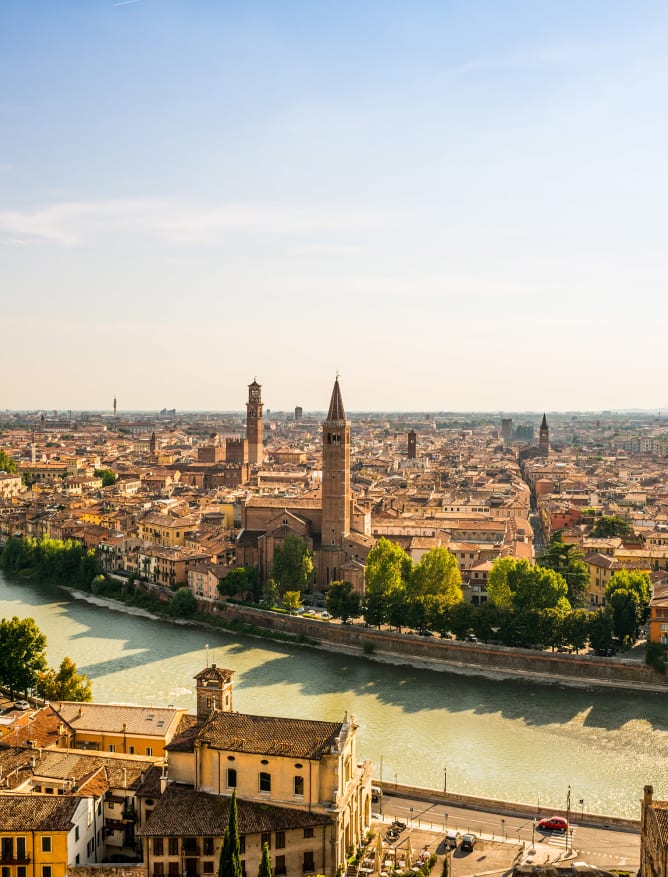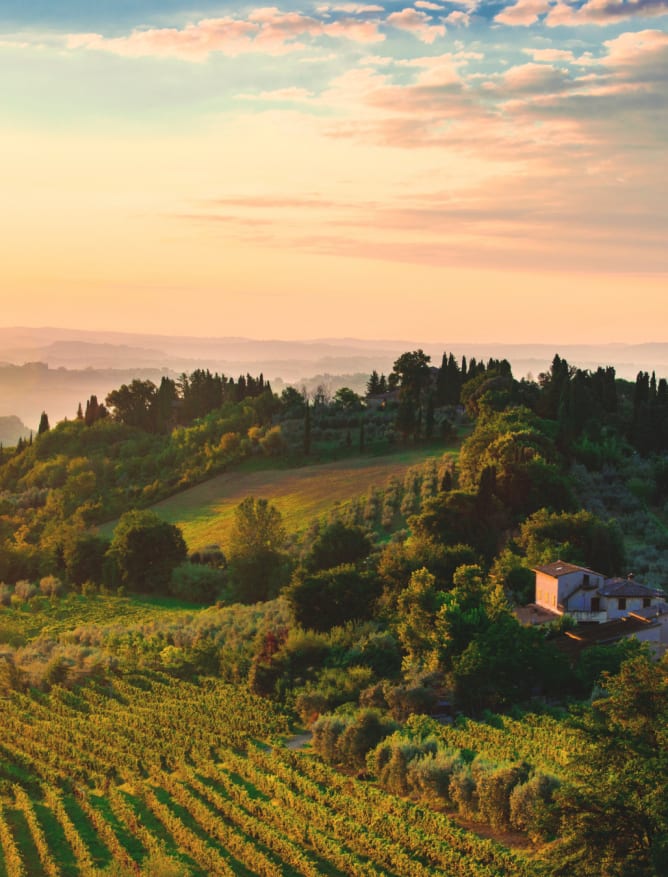 Verona and Tuscany starred as the backdrop for the ultimate romantic chick-flick, where Sophie meets her beau whilst wrapped up in a fifty-year-olds love story. We definitely recommend watching the film before visiting (or maybe even en route!) to give you a feel for the area, as many famous Italian landmarks and cobbled side streets feature throughout.

Although Verona was the main filming location, the pretty region of Tuscany is under three hours away on a scenic route - why not hire a car and make your way between the two regions?