Leeds Bradford Airport Hits Record Passenger Numbers in 2017
Category
Share this article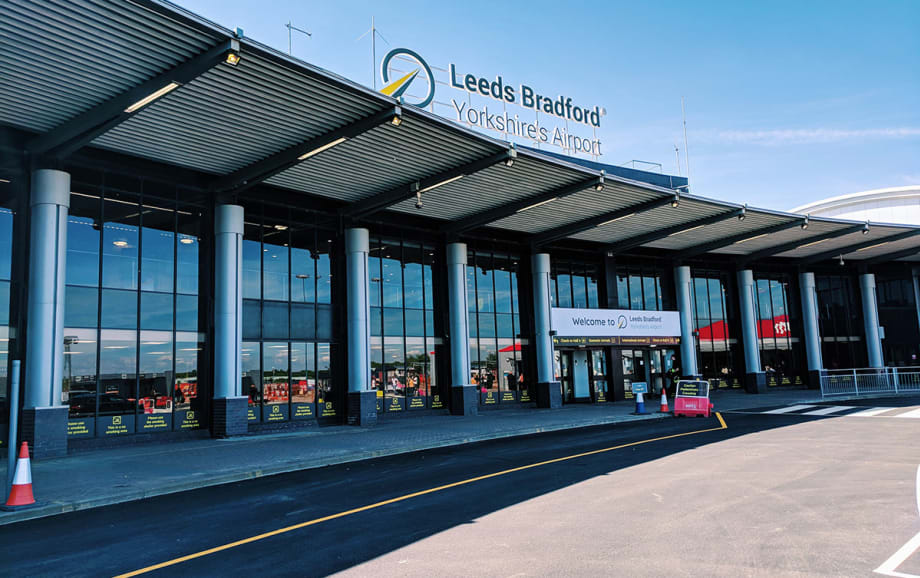 Leeds Bradford Airport is flying high after celebrating record passenger numbers.
Last year saw 4,078,069 passengers travel through the airport, which has now seen three years of positive year on year growth.
August was the busiest month for the travel hub, with 524,707 passengers flying through. The same month saw the airport record its busiest ever week, when more than 120,000 passengers flew out for the first time in its history.
Alicante was the favoured destination for Yorkshire's travelling public, with 328,133 people travelling to the Costa Blanca.
With 33,024 scheduled flights to more than 70 direct destinations, 2017 saw Flybe's inaugural flight to Dusseldorf in October, Ryanair add the Polish city of Wroclaw, as well as Jet2.com increasing their overall capacity and announcing a new route to La Rochelle in France. This year, the airport will welcome Thomas Cook back to Leeds Bradford with services to Dalaman, Antalya and Palma for Summer'18.
A number of changes took place in 2017, with the airport announcing David Laws as its new Chief Executive Officer and AMP Capital acquiring the business.
David Laws, Chief Executive at LBA, said:
"We had a tremendous 2017 at LBA and these passenger figures show how the airport is going from strength-to-strength.
"There is a rising demand for air travel across Yorkshire and the surrounding regions, and our ambition is to meet that by offering the very best choice of destinations for both business and leisure passengers.
"Despite some disappointing setbacks, including the collapse of Monarch and a reduction in our BA service, we now have the widest choice of flights available and will continue our approach to secure additional routes to ensure the people of Yorkshire have an airport to be proud of and are connected to the world."
Alex Sobel, MP for Leeds North West, said:
"It is wonderful to see LBA doing so well. In an increasingly globalised world it is significant for us to have such a major transport hub in our local area. LBA is not just a transport hub however, but also a major contributor to the local community. The airport's success is shared with Leeds North West in the form of economic prosperity and employment opportunities and I hope that it continues to grow and prosper for many years to come."